Fall is around the corner, and while some are clinging to the last few days of summer I literally sighed in relief when I painted on my first dark polish for the season. There's just something about Fall that makes me happy. I love the layering, the beautiful jewel-toned clothing and accessories, the excitement from NYFW, and the jackets. I LOVE the jackets.
I thought it might be useful to help y'all move on from the end of summer by sharing 5 tips on how to get ready for Fall. Just in case you know, it snuck up on you.
1. Get Your 2015 Planner
In the business world we've already begun planning for 2015. Instead of trying to scribble in your important meetings and events for next year into the super tiny section of your 2014 planner, upgrade to a new 2015 one in a style that screams chic, organized and elegant.
I am in lust with the new planners from GiGi New York. They are available in a bunch of colours and finishes including traditional leather, embossed python, crocodile embossed leather and metallic leather. You can see more here. While you're at it, you can get it personalized too! Writing your own name just doesn't do it anymore right?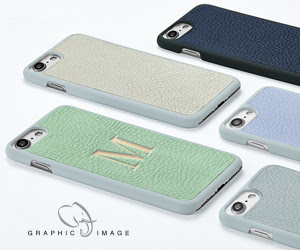 2. Switch out Your NailPolish
Fall calls for richer tones so switch out your neons
for jewel-toned colours. One of the hot colours for this summer was white; to transition this for Fall you can go for creamier whites or buff nudes. These colours look better on medium length 'squoval' nails so file down your talons and remind yourself of what it was like to actually type with your fingers.
3. Go Matte
Summer calls for shinier finishes but Fall calls for deeper, more matte hues. You will see darker lips and eyes in the magazines signalling you to put away your lipgloss and reach for your matte lip colours. I am personally a fan of super dark reds like L'OReal's Infallible Lip Colour in Persistent Plum.
4. Layer Up
The heat is off so by all means pile on your jewellery. Layers create texture and interest and something that was once ordinary suddenly becomes more special. I love layering because I feel like it marries my different styles all together. There are rules to layering if you want it to look effortless. With jewellery, I go with delicate pieces that pair well together. I also really like mixing metals - gold and copper finishes and rose gold are an unpredictable mix. If you are looking for delicate pieces you can check out my online store here
5. Get The Right Bag
A great bag does great things for your confidence. Even though you might be tempted to buy a super trendy cheap bag or, an expensive branded bag I guarantee you that if you get a good quality leather bag, that has small or no branding it will be stylish for years. Get yours here
What are you excited about for Fall?
*Jane